Microfluidic
technologies
Emulseo develops and produces formulations for droplet-based microfluidic applications.
Our service is based upon long-time know-how and expertise in the field of microfluidics for pharmaceutical, biotech and chemical industry.
Whatever your application, we have a dedicated team of scientists focused on working closely with you to provide products of the highest quality and guide you through your applications.
More information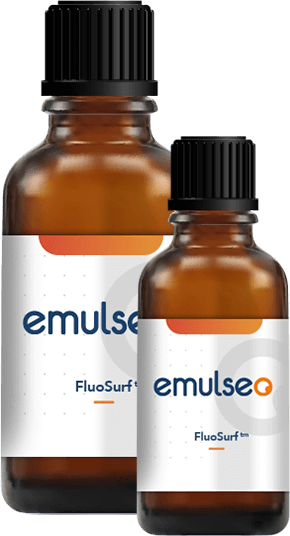 Our products
Surfactants
For optimal droplet stabilization
More information
Oils
Biocompatible fluorinated oils
More information
Surface treatments
For adequate wetting
More information
We put our expertise
and know-how at your service
Specially designed to stabilize emulsion in microfluidics, our fluorinated surfactants help to generate droplets. Thanks to our repeatable and reliable quality, our formulations respond to all the essential criteria for your applications by using droplet-based microfluidics.
In video
Droplet generation
process
innovation for performance
Stability
Monodisperse droplet populations and low droplet fusion even under challenging temperature or pH conditions.
Biocompatibility
Validated biocompatibility on cellular assays. Suitable for use with biological entities.
Reproducibility
Each batch follows a rigorous quality control analysis to ensure consistency through validation of both chemical structure and microfluidic performance.
Featured applications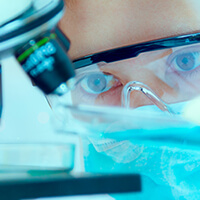 Digital Droplet PCR
Ultra-sensitive nucleic acid quantification method based on the statistical analysis of a large number of compartmentalized PCR reactions inside droplets.
More information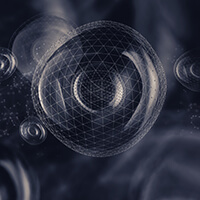 Single-cell analysis
Processing and analysis of isolated cells in monodisperse droplet populations with a controlled environment.
More information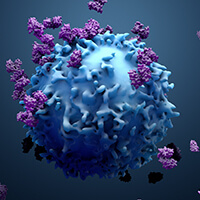 Screening
Controlled manipulation, analysis and sorting of cells, genes or biomacromolecules at high throughput inside microdroplets.
More information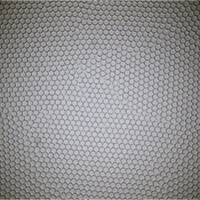 Synthetic biology
Use of microdroplets as cell-sized compartments to mimic metabolic reactions.
More information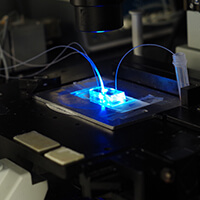 Control of chemical and biological reactions
Microfluidic tools specifically designed to enhance control of reactions encapsulated inside droplets.
More information
A globally
recognized solution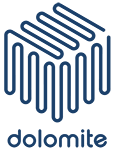 What they say about us
At Shilps, we manipulate micro droplets in complex fluid circuits and Emulseo's surfactant very reliably provides long term droplet stability. We greatly appreciate their prompt service and technical support.
Ranjeet Singh
Development Engineer
Shilps Sciences Pvt. Ltd
We use Fluosurf now quite regularly and are very satisfied with its performance.
Dr. Marian Weiss
Head of Microfluidics,
VERAXA Biotech GmbH
We are very happy with the service Emulseo provide us with. Especially the communication was very easy and you supplied us with needed information quick and thoroughly.
Esther Richter
Marie Curie Early Stage Researcher
Great surfactant, we're using it on a daily basis to make microfluidic emulsions of water/hydrogel in fluorinated oil. We have no wetting or coalescence of the aqueous droplets, and we've tested the surfactant successfully to study encapsulated bacteria and microalgae. Also, very good customer service!
Gabriel Amselem
Senior Lecturer at
Ecole Polytechnique
They support us