EMBL Conference Microfluidics 2022 (11-13 July 2022)
Come and meet us at : EMBL Conference Microfluidics 2022 / 11-13 July 2022 / Heidelberg, Germany

Lab-on-a-Chip and Microfluidics Europe 2022 (21-22 June 2022)
Come and meet us at : Lab-on-a-Chip and Microfluidics Europe 2022 / 21-22 June 2022 / Rotterdam, The Netherlands

SLAS Europe 2022 Conference and Exhibition (24-27 May 2022)
Come and meet us at : SLAS Europe 2022 Conference and Exhibition / 24-27 May 2022 / Dublin, Ireland

µTAS 2021 (10-14 October 2021)
Join us next week at µTAS 2021, the 25th International Conference on Miniaturized Systems for Chemistry and Life Sciences, our teams will be pleased to discuss droplet-based microfluidic technologies and Emulseo's research and development activities in microfluidic formulations.
Also, we are very much looking forward to hearing about all the cool new microfluidic technologies that have been developed!
Please find the full µTAS technical program and info on how to register in-person at : https://microtas2021.org/

Microfluidics Global Expo (September 29th)
Emulseo is looking forward to meeting you at the upcoming Microfluidics Global Expo on September 29th.
Come visit our virtual booth to meet our team of experts and discuss about your microfluidic projects!
For more details, please visit: https://lnkd.in/dwUtWK7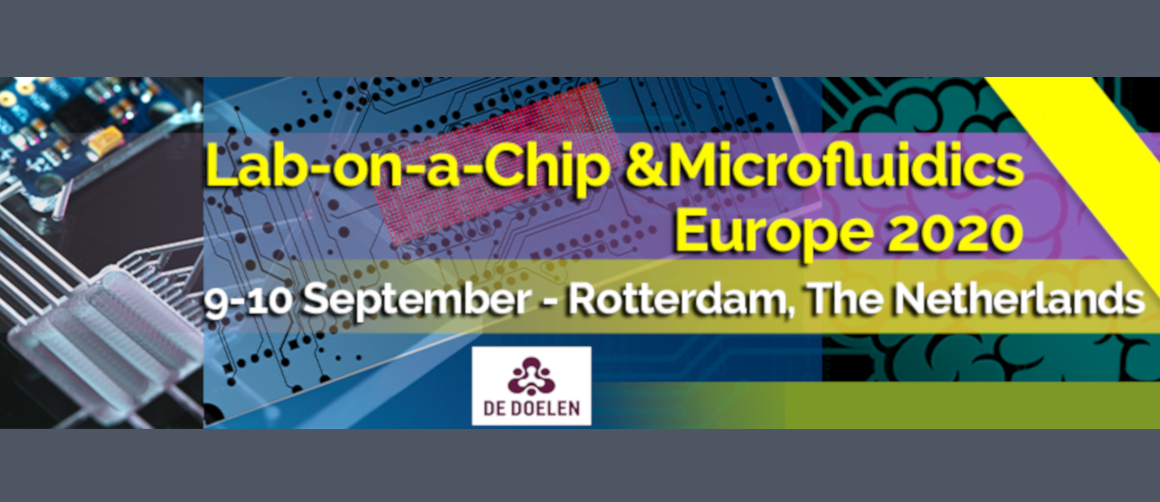 Lab-on-a-chip & Microfluidics – Sept 9,10, 2020 – Rotterdam
SelectBIO Lab-on-a-Chip and Microfluidics Europe 2020, now in its 12th year, brings together researchers and participants from academia and industry focusing on technology and innovation in the fields of Lab-on-a-Chip (LOAC) and microfluidics.
Presentations will explore the latest advances in the fields of Lab-on-a-Chip and microfluidics. There is an extensive international perspective to this conference with speakers, poster presenters, sponsors and exhibitors from Europe, the United States and Asia/Pacific.
Alongside the conference, an exhibition will cover the latest technological advances and associated products and services from leading solution providers in this field from around the world.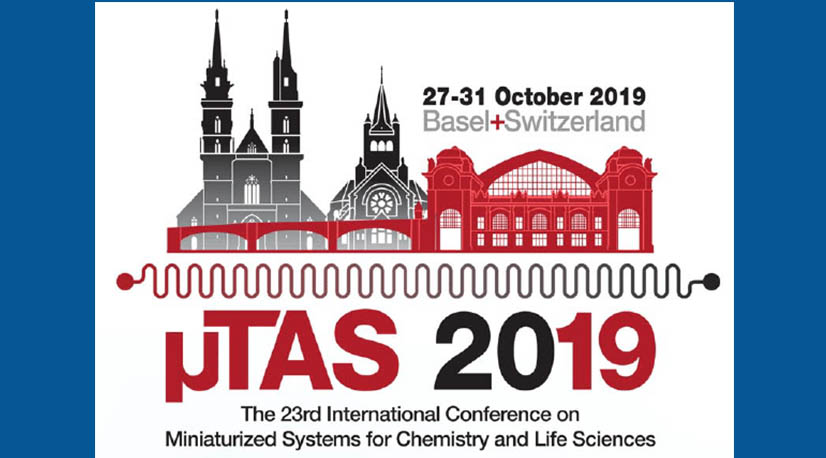 MicroTAS 2019 – Bale
We are pleased to support the international MicroTAS exhibition in Basel.